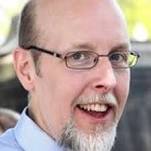 I was so very honored to have had Joe Markley write the foreword to my book. It means a great deal to have such a force in the fight for individual freedom lend his time!
"
"In "Nachash's Narrative", Volker identifies the evils which undermine our great institutions of government, law enforcement, and the press. Yet for all its insight, the book is a page-turner, carried by its engaging characters, effective pacing, and striking situations. And it is a story based on the conviction that honest and heroic individuals can and must challenge complex conspiracies and entrenched powers. You hold an exceptional book in your hands: broad in scope, deep in discernment, shot through with drama. You will finish it sorry to leave the interesting people and complex world Volker Fremuth has created—but better prepared for the reality we confront."
–Connecticut State Senator Joe Markley
Thank you again, Joe! "Nachash's Narrative" is now a #1 Amazon Best Seller.