Volker G. Fremuth, Author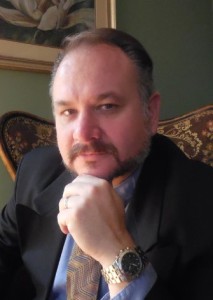 Born in Germany and well-traveled, Volker Fremuth grew up in Europe before moving to Connecticut where he demonstrated his creative talents. His training ranges from a woodcarving apprenticeship in the Black Forest to a BFA from the Rhode Island School of Design, as well as studying business at the MIT Enterprise Forum and the graduate program at Rensselaer. But his most valuable experiences, and thus the material from which springs many of his literary inspirations, are his years of employment working for a variety of firms from small businesses to Fortune 100 multinational corporations.
Now an Amazon Best Selling Author, Volker Fremuth is also an accomplished filmmaker, commercial artist, communications and marketing professional, Mr. Fremuth has done business across the globe in both the private and public sectors and it is precisely this combination of creative prowess and business acumen which was instrumental in his creating a plausible story-line around a fantastical concept as in his debut novel, "The Workshop".
Holding to some of the themes in his first book, the author takes a darker turn in his second novel, "Nachash's Narrative", which continues to highlight the author's fascination with the combination of power and technology and how it can be leveraged to exploit the people without their knowledge. This becomes instrumental in the new book's exploration of the sinister side of our political and multimedia-fed environment.
Beyond his professional life Volker holds a pilot's license and has a passion for art, science, technology, history and politics which all worked their way into the pages of his writing.